Kids Still Need Our Help, Even During a Crisis
As we navigate this changing and uncertain time, the world seems very different than just a few weeks ago. I know that this may be a difficult time for you and your family, which is why I wanted to remind you of one thing that remains unchanging: the devotion we have at Dayton Children's toward caring for the kids who need us.
Throughout this crisis, our dedication to our mission will not waver. There are 26 babies in our NICU right now. Kids are still being diagnosed with cancer. And our inpatient behavioral health unit is full. But we continue to have hope in a brighter tomorrow for our youth and are relentlessly pursuing optimal health for every child within our reach.
Many have asked how you can help during these times. Your continued support of Dayton Children's ensures we are able to continue to provide the best care to the kids who need us right now.
You and your loved ones are likely wondering what the future may bring and making changes to your routine in order to protect yourselves. We also have made changes for the safety of our patients and staff.
To view our most recent changes to visitor restrictions and updates on how we are caring for our patients I invite to visit our newly created COVID-19 information hub at childrensdayton.org/coronavirus. You can also learn more in my video message below: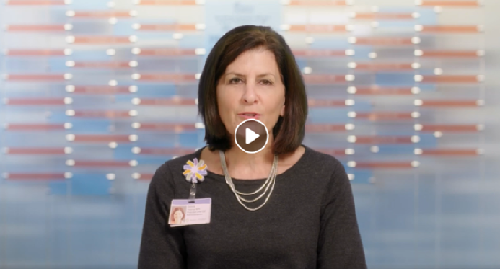 I know you are likely feeling the strain of this unusual situation, just as so many in our community are. Times like this highlight how important a strong pediatric hospital is to our community. People like you help Dayton Children's meet today's challenges and continue to provide outstanding care for our kids.
Together, we can ensure that Dayton Children's continues to have the essential resources we need to give the very best care to every child, now and well into the future.
Sincerely,

Debbie Feldman
President & CEO
Dayton Children's Hospital