Dairy Queen® Brings Health and Hope to Kids at Dayton Children's on Miracle Treat Day® July 28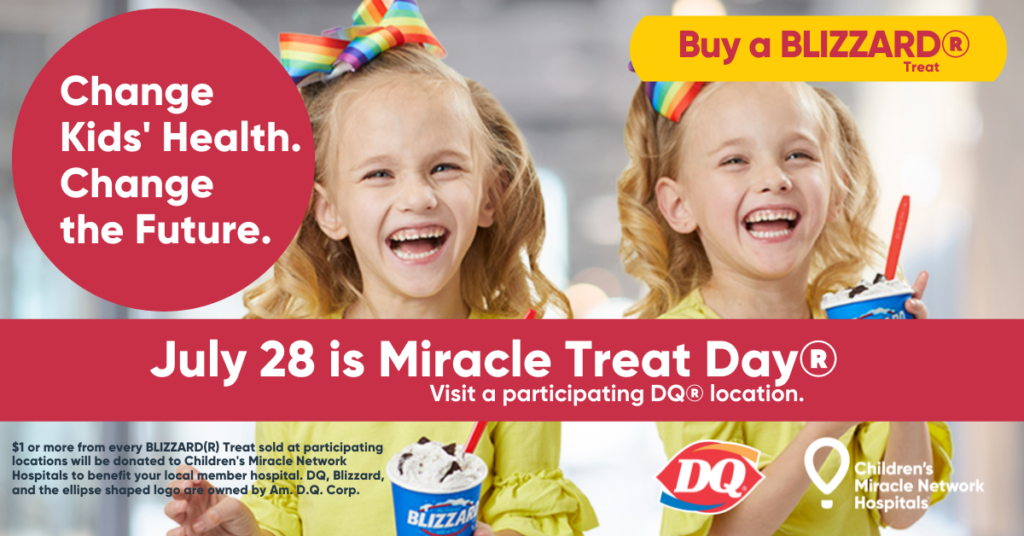 The DQ® brand is bringing hope to kids at Dayton Children's, a member hospital of Children's Miracle Network Hospitals. Dayton Children's wants to ensure the children in our community can lead healthy, fulfilling lives. But they can't do it alone.
On Thursday, July 28, participating DQ® locations are giving back to positively change the health of children in our community. $1 or more from every Blizzard® Treat sold at participating DQ® locations will benefit Children's Miracle Network Hospitals. Through these donations, Dayton Children's can provide treatments and support patients desperately need today, so that they can fulfill their potential for tomorrow.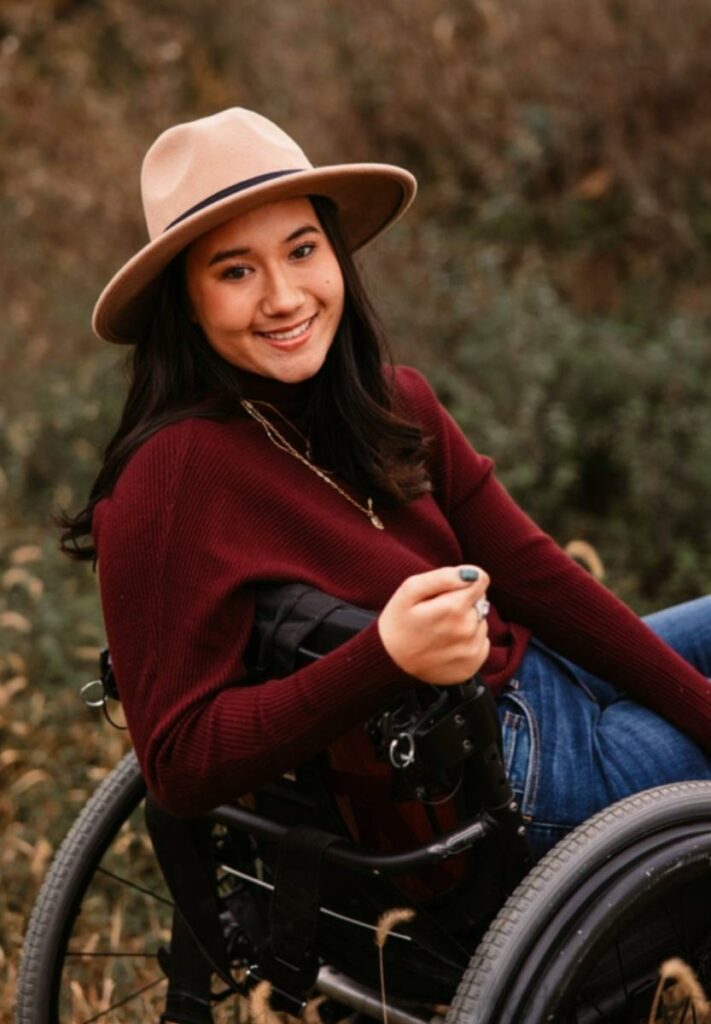 Patients like Asjah. Asjah was 17 when she was in an ATV accident that left her unable to move from her chest down. In the blink of an eye, Asjah went from being an active triathlete teenager to a quadriplegic. Following two spinal cord fusions, a minimally invasive procedure to create a new catheterizable channel, and extensive therapy, has been able to resume a more independent life.
Asjah recently got her driver's license and uses hand controls to operate her car. She continues to attend therapy three times a week where she is making great progress. Her therapist has been really impressed with Asjah's improvement and dedication, so they have started to work on walking with leg braces. Asjah was up taking steps on her second try!
Support from partners such as Dairy Queen help provide the critical life-saving and life-changing care that opens up a world of possibility to kids like Asjah.
The DQ® brand has been a proud partner of Children's Miracle Network Hospitals for 38 years and has raised more than $401,300 locally for Dayton Children's. Their support has brought joy and hope to kids treated in the hospital by providing necessary services, technology, and equipment.
Children's hospitals are at the frontlines when it comes to protecting the health of future generations and DQ® locations nationwide want to help them foster the business owners, creators and leaders of tomorrow. Thanks to your donation, this will continue to create a ripple effect to change kids' health to change the future in our community for years to come.
Thanks to you and the DQ® locations in the Dayton area for helping change kids' health and change the future at Dayton Children's.